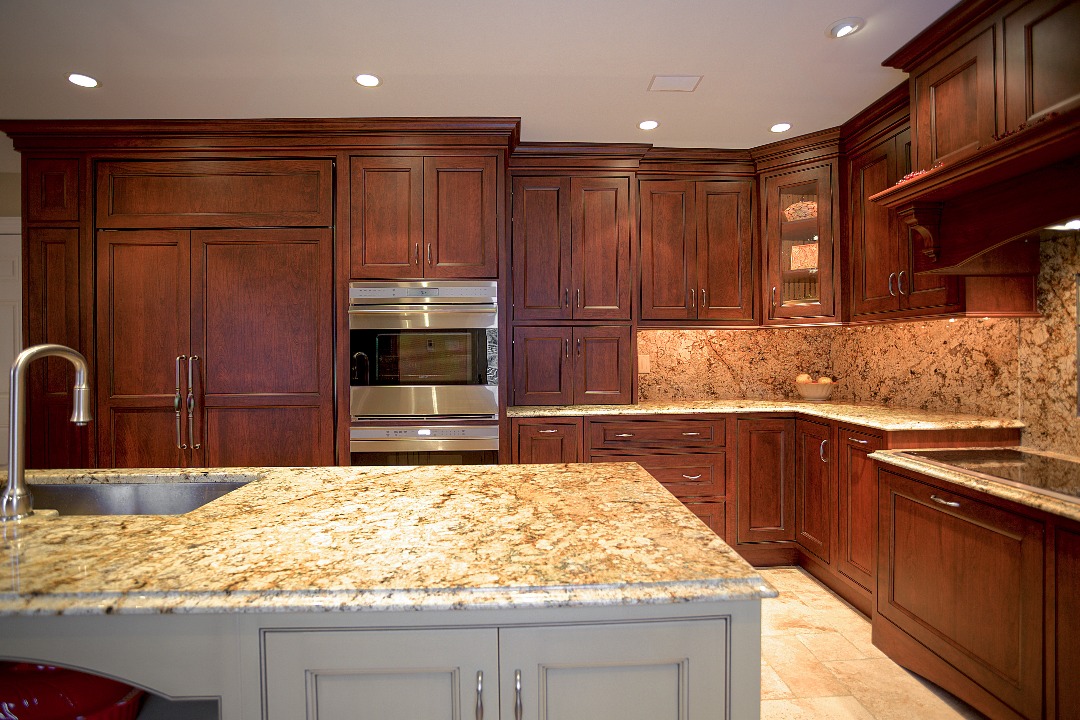 Whether the cabinets in your home are brand new or just need to be spiffed up here are some "Dos and Don'ts" when it comes to cleaning your cabinets correctly. MJ Cabinet Designs understands that your home is probably your biggest investment, and we want you to help you take pride in every room in your house.
Basics:
General cleaning of your cabinets should be done using water or a mild dish soap with a soft clean cloth. Below is a list of products to avoid when cleaning your cabinetry.
Avoid using these product on your cabinets because they can be too harsh on wood services:
Spic and Span, which contains abrasives Sodium Carbonate and Sodium Silicate
Tilex, which contains Sodium Hypochorlite
Comet, which contains abrasives Calcium Carbonate and Sodium Carbonate
Chlorine Bleach, which contains Sodium Hypochorlite
Hand Washing liquid, which contains AlphoSulfo Methyl Ester and Sodium Laureth Sulphate
Glass Cleaners such as Windex, which contain Isopropanol, alkylbenzene Sulfonic Acid, Propylene Glycol, and Methyl Ester
Ammonia
Furniture polish/Pledge, which contain silicone emulsion waxes.
Tips & Hints: Keep your cabinets looking their best
Avoid exposure of finished cabinet components to high heat. When broiling with the oven door open, or using the self clean cycle of your oven, open the doors and drawers of adjacent cabinets to minimize exposure to high heat.
Be aware of countertop appliances such as boilers, vegetable steamers, toasters, toaster ovens, tea kettles etc., that create high heat and or high moisture. Turn a tea kettle in toward the hood fan as opposed to facing a cabinet end panel. Pull coffee makers in front of upper cabinets so steam will rise in front of the cabinet door instead of concentrating under the light valance. When deep frying, place deep fryers under the hood fan and turn unit on to minimize grease on the doors above.
Be aware of candles or intense light fixtures located close to finished surfaces as these may discolour the finished surface. Be aware of strong light patterns such as blinds or items being placed on finished surfaces (children's art work etc.) as wood naturally "warms" with time, due to exposure to light, and this may produce an unwanted fading pattern.
Don't forget to take care of your hardware. Decorative surface hardware (door pulls, knobs etc.) should be cared for in the same manner as above, cleaning should be done using a mild dish soap and water only.
We hope these tips help you care for your cabinets successfully in every room of your home. Please feel free to leave a comment with any questions. And let us know if you want the experts at MJ Cabinet Designs to share any future tips and tricks for a specific room in your home.